Sewing for Charity
---
Echidna will be running these sewalong projects throughout the year, featuring a new charity each month. However, these charities will happily accept donations at any time of the year, so if you miss out you can still contribute and donate your project.
Below is the list of charities and projects requirements to suit their needs.
---
Ronald McDonald House Charity - Snuggle Quilts
Every year thousands of children are struck down by very serious long term illness or injury and endure weeks, or in some cases, months of hospitalisation.

We invite you to create a Children's Snuggle Quilt (often referred to as a companion quilt) so we can donate them to Ronald McDonald House Charity as their work in the community is genuine and inspiring.

Sending Echidna Sewing your quilt is a great way to engage your embroidery creativity and help with a very worthwhile cause.
---
Aussie Heroes - Laundry Bags
Aussie Hero Quilts – A blog dedicated to encouraging people to make quilts and laundry bags for Aussie service men and women currently serving overseas and to express our gratitude for their service.
"We care about the people – not the politics or the mission. Our quilts are not works of art, but works of the heart."
Sewalong brief
We are asking you to create a laundry bag (download the pattern & instructions)

The colours, material and design will need to be themed appropriately for MEN only. (This is due to Aussie Heroes currently running low in men's themed laundry bags)

These bags need to be unique so the service men can quickly find and locate their laundry bags. Therefore we ask you decorate them appropriately by sewing, quilting, embroidering, applique or with Flex/Flock transfers using your ScanNCut machine.
---
Koala Kids Foundation - Happy Bag Items
Our February sewalong is dedicated to Koala Kids Foundation, an organization which provides the small things that bring happiness to children and young people (0 – 24 years) undergoing cancer treatment.
We can brighten their day by sewing special keepsakes to include in their very own Happy Bags, which are full of comforting and practical items for them and their families to use during hospital stays.
Sewalong Brief
We are asking you to provide an item of your choice, which can be folded to fit inside a Happy Bag with the other items (Bag is 300mm deep x 250mm wide)

Items may include a pillow case (silk, one side not embroidered), a cotton hand towel or face washer, a cotton drawstring bag (plastic lined for toiletries), a small zip purse, a larger, flat toy or Lego bag, a pencil case etc.
---
Life's Little Treasures - Easter Gifts!

Current Sewalong (March)
The Life's Little Treasures Foundation is Australia's foremost charity dedicated to providing support, friendship and information, specifically tailored for families of children born premature or sick.
Having a child that is sick or premature can be a very traumatic roller-coaster ride and this wonderful foundation strives to give families the support and assistance they need.
100 Day Quilts
Life's Little Treasures would like to provide these families with a special keepsake through a gift of a handmade quilt, lovingly created by members of the local community. These quilts we hope will be kept as a special gift and remind parents of how far their baby has come through such a difficult and life changing experience, as well as a symbol to let them know that they are being thought of by the greater community.
---
Mater Mothers - Sew Cuddle Hearts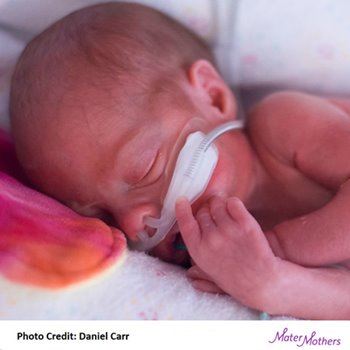 The fabric hearts are simply two heart shaped pieces of material (soft cotton or flannelette) sewn together. One fabric heart is given to the mother and placed on her chest to pick up her scent, with the other heart placed close to the baby for the same reason. The hearts are then swapped so mother and baby are left with each other's scented heart.
---
RSPCA
The RSPCA is a community based charity that works to prevent cruelty to animals by actively promoting their care and protection.
The RSPCA runs 40 shelters and employs around 1,000 staff, which helps to improve the lives of Australian animals. This month's Sewalong is dedicated to helping each state's RSPCA animal shelter by providing items that they desperately need to help care and rehabilitate each animal to get them into loving homes.
You can choose to donate directly to your state's shelter or ship the donation off to a different state based on what they need.
---
Royal Flying Doctor Service (May Sewalong)
The Royal Flying Doctor Service is one of the largest and most comprehensive aeromedical organisations in the world, providing extensive primary health care and 24-hour emergency service to people over an area of 7.3 million square kilometres.
Delivered by a dedicated team of professionals, using the latest in aviation, medical and communications technology, and supported by a vast number of volunteers and supporters, the RFDS is vital for those that live, work and travel in rural and remote Australia.
This sewalong we are creating aviation themed circle quilts, square quilts, mug rugs and table runners which can be used by the Royal Flying Doctor Service for its patients or at events to be auctioned off for fundraising efforts.
---
Submit your Charity Sewalong Idea